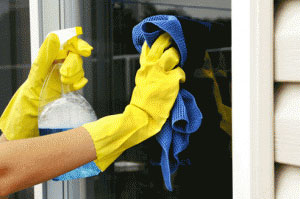 We are a professional cleaning company based in Chelsea that specialises in the deep cleaning. We offer high-class services which are specially designed to cover every corner of your place. You can get in touch with us whenever it is most convenient for you and we will provide you with a free quote ahead of booking. Our quotations are based on the size of your property. We know that you are given a number of choices in the area of Chelsea but we also know that our achievements are popular nation-wide. We never fail to exceed the expectations of our customers.
If any free time you do have you would rather spend it with your dearest friends or family, let our professional cleaners deal with the domestic work for you. We always know what is currently in the trends and we make use of the most advanced products. Thanks to their powerful properties, we can eliminate heavy staining and noxious smells. Moreover, this cleaning equipment is included in the price of our deep cleaning. For your peace of mind, our housekeepers have undergone extensive training classes and have their backgrounds checked. Choose our deep cleaning and forget about your worries.

Hourly Based Cleaning Services in Chelsea
Prices
One Off Cleaning

£

20/h

Domestic Cleaning

£

20/h

Regular Cleaning

£

19/h

Deep Cleaning

£

20/h
Is cleaning not your strong suit? Do not worry. Instead get in touch with our company and book our deep cleaning services. We will put our professional cleaners in place and they will take these arduous tasks off your hands while you enjoy your free time. Our company offers flexible working slots and affordable pricing system. We truly believe that everybody should live in a clean and healthy environment. Luckily, we can provide you with it. The constant state of cleanliness is merely a phone call away. Establish a contact with us and we will send a team of professional cleaners to deal with the chores for you.
Our housekeepers have access to a top of the range cleaning equipment which is composed of nature responsible and biodegradable products. We have been servicing the area of Chelsea for many years now and we are without a rival in the region. So if you are leading a fast-paced life and you need somebody to give you a helping hand with the chores, make sure to choose our company. We will expertly clean your home top to bottom. Our rates will not go harsh on your wallet. Chelsea is the place where you can find us seven days of the week.
If you are planning to clean your house after renovation or construction work done in the property, then the best option that you can opt is our deep cleaning service. The scrubbing and dusting in house is a very difficult task to do especially for the ones who are employed and don't have enough time to go with this job. The main issue is that you will spend a lot of time in dusting and scrubbing, but the result will always not be a satisfactory.
Our deep cleaning team members have many years of experience and always give their best by delivering top quality results. The quality of our cleaning is well known in Chelsea, SW3 London because of our professional work and dedication.
The team is trained by following all the necessary steps that are essential for their profession. The detergents that our cleaners use are very effective and of best quality with non-toxic and biodegradable elements. They also use professional machines for cleaning of some crucial points in house which cannot be cleaned manually.
If you are hiring team for cleaning your property, then you must go with our company. All cleaners are fully vetted and insured and we guarantee a full reimburse for items that are damaged while cleaning or dusting.
It is estimated that the deep cleaning of home must be done once or twice a year. When they are called for the first time they may take some time to analyze the work but this taken time worth's a lot as the result is outstanding. Cleaning of house matters a lot for the people as it helps them to attract their guests and makes them feel proud.
Thus, if you want to save your precious time, then going with a deep cleaning method is the perfect option. Suppose you are shifting your home to some of the other place, then it's not possible for you to make the things simpler as they would be requiring huge amount of your crucial time. There are several things that make these types of team essential to visit once in your house because no one wants their house to be filled with dust and unwanted bacteria's.